Meet the team
We're Proud of Our People
All SpecterOps
Operations
Services
Product
Irshad is an experienced Software Engineer starting his work in Cybersecurity with SpecterOps. He has previously worked in Supply Chain Management and FinTech, with a wide array of technologies ranging from many AWS cloud services to Java, Ruby on Rails, and GoLang on the backend as well as MS-SQL, Postgres, and multiple No-SQL technologies for database management. Outside of work, Irshad likes to dabble in motorsports and mechanical engineering. He's also an audiophile, musician, husband, and father of one.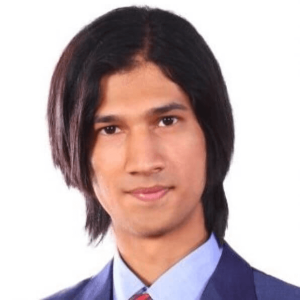 Irshad Ajmal Ahmed
Software Engineer
Carlo Alcantara is an experienced red teamer and penetration tester. With a background originally in audit and compliance, he now prefers a more technical role and has years of experience performing technical assessments across numerous industries including government, finance, and healthcare. When not actively engaged in an assessment, Carlo provides training for SpecterOps' Adversary Tactics: Red Team Operations course.
Carlo Alcantara
Senior Technical Account Manager
Mitchell is a Staff Infrastructure Engineer at SpecterOps with experience managing a variety of different Linux services. After working at UW IT and graduating from the University of Washington, Mitchell began his infrastructure career path at ICEBRG. There, he learned to manage linux-based backend services/tooling, as well as sensors in customer environments. Mitchell prides himself on being an open minded learner and positive contributor to the team around him.
Mitchell Amundsen
Staff Infrastructure Engineer
Paul is a defensive consultant with a background in detection engineering, threat hunting, and purple teaming. Over the last seven years, he has performed these functions for two large Fortune 100 corporations with very complex environments. He is focused on balancing the fields of offensive and defensive security, holding both CISSP and GPEN certifications. He is a long time user of the EDRs, adversary emulation tools, and the MITRE ATT&CK framework.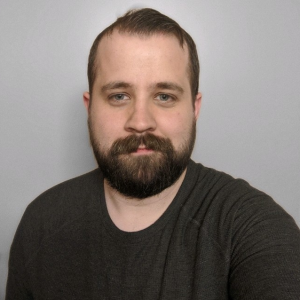 Paul Apicerno
Consultant
Jared is a security researcher who specializes in Digital Forensics and Incident Response. Recently, he has been building and leading private sector Hunt Operations capabilities. In his previous life, Jared lead incident response missions for the U.S. Air Force Hunt Team, detecting and removing Advanced Persistent Threats on Air Force and DoD networks. Passionate about PowerShell and the open source community, Jared is the lead developer of PowerForensics, Uproot, and maintains a DFIR focused blog at http://www.invoke-ir.com.
Jared Atkinson
Chief Strategist
Michael comes from a SOC operations background where he used his experience as a SOC analyst and IR investigator to build better MDR services that detect attacker activity in organizations big and small. He is always fascinated by the ways that technical changes to malware functionality and campaign TTPs reflect larger trends in the e-crime ecosystem. He enjoys breaking down these concepts into guidance that is informed by a larger understanding of attacker behavior but meets target audiences where they are.
Michael Barclay
Service Architect
James is a software engineer that has previously dabbled in tech support, QA, and DevOps. He uses this background to write more well-rounded software with a focus on creating an intuitive, reliable, and pleasant user experience. He discovered a passion for the offensive side of security while working on Metasploit and AttackerKB. He was able to share information about these tools by presenting at BSides Austin and the Open Source Security Meetup (OSSM) alongside Defcon.
James Barnett
Staff Services Software Engineer
Ryan is a technical sales professional whose background in security and information technology allows him to take an educational and consultative approach to sales. After 8 years in the Air Force managing IT and information security programs, Ryan moved into the commercial sector to focus on security and incident response for a fortune 50 company. Since then, he has enjoyed discussing security issues with hundreds of organizations across the world, helping them move the needle on their security programs.
Ryan Bechtloff
Sales Engineering Manager
Cody started tinkering with code in high school, teaching himself to write simple web pages and Visual Basic applications. This interest would grow into a passion as he picked up more languages and took on more complex projects, leading to a career in software development. As a full time software engineer, he still enjoys trying out new languages, libraries, and programming patterns. He is also a part of several small online developer communities where he mentors and provides help to others who are interested in learning to write code.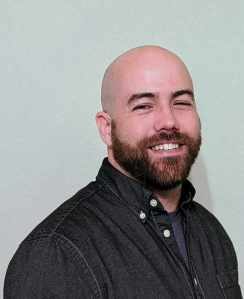 Cody Bentley
Staff Software Engineer
Geeta is a seasoned accounting and finance professional with over 12 years of experience. She specializes in financial administration, cash flow management, facilitating effective decision-making with financial models, and optimizing process efficiencies. She has previously worked with Palette SF, McKesson, Wells Fargo Bank, and Farmers Insurance supporting various functions such as ITSM, tech solutions and application services, project and portfolio management, process improvement, marketing, and business analysis in financial capacity.
Geeta Bhagwanani
Senior Financial Analyst
Dan has a background in software development and over 9 years experience as an operator on NSA Red Team, including 3 years leading their training program. He is passionate about training, automation, requirements collection, documentation, and process improvement. He has spoken at the Information Assurance Symposium, as well as several universities, and is the former Technical Director of NSA Red Team.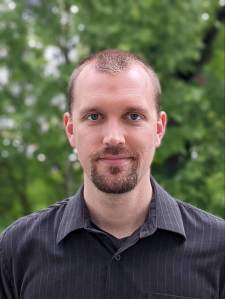 Daniel Breakiron
Senior Consultant
Mike helps manage projects and operations for SpecterOps. He has over 15 years experience managing both project teams and day-to-day business operations, working in both the consulting world and directly for the Fortune 500. Mike has extensive experience both managing and performing highly-specialized information security consulting engagements, assessments, and audits, as well as presenting and speaking on information security issues. Mike holds several professional certificates including Certified Information Systems Auditor and Project Management Professional.
Mike Brown
Managing Consultant
Jack is a DevOps engineer who began his career in information security. Before SpecterOps, Jack built automation tooling, conducted incident response, and released production applications at various organizations in the United States. Jack enjoys developing tools and learning new skills. Some of his technical hobbies include web development and building out cloud infrastructure.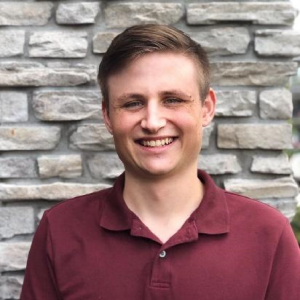 Jack Burgett
Software Engineer
Jonas is a passionate IT security professional with experience in helping organizations improve their Windows and Active Directory security level through offensive and defensive services. He enjoys remediating attack paths using pragmatic approaches without breaking production systems. Jonas has developed a FOSS tool called ImproHound to identify attack paths breaking tier model implementation in Active Directory using Bloodhound data: https://github.com/JonasBK/ImproHound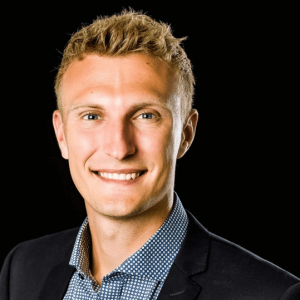 Jonas Bülow Knudsen
Product Architect
Lance is a consultant at SpecterOps with multiple years of experience conducting red team operations, tool design, and exploit development. He has several years of Information Technology (IT) experience performing as a cyber network administrator, operator, and cell lead from his previous work at the Marine Corps Red Team. Lance is skilled in performing network exploitation, physical security assessments, wireless exploitation, custom command and control development, risk analysis, and threat emulation. Lance has previously presented novel exploitation techniques at DoD conferences and currently holds six industry cybersecurity certifications.
Lance Cain
Consultant
Latrice is a seasoned People professional with over 12 years of experience. Areas of specialty include managing & developing people programs, systems management, reporting & analytics, people relations, training and development, benefits administration and more. She has worked in a variety of industries including large global companies like SiriusXM and McCormick & Co., to small startup companies like Drop and Forma. When not working, she enjoys spending time with her family and has recently welcomed a baby boy!
Latrice Chase
People Operations Manager
Andrew Chiles has over 10 years' experience in information technology with 6 years' experience in Offense Cyber Operations (Red Teaming and Threat Emulation). He is a former member of a NSA Certified DoD Red Team and regularly publishes research and security related articles for the security community at http://threatexpress.com
Andrew Chiles
Director – R&D
Lee is a senior red team operator, threat hunter, and capability engineer for SpecterOps. Lee has performed red team and hunt engagements against Fortune 500 companies for several years, and has trained on offensive/defensive tactics at events throughout the world. Lee enjoys building tools to support red team and hunt operations. Lee is the author of several offensive tools and techniques, including UnmanagedPowerShell (incorporated into the Metasploit, Empire, and Cobalt Strike toolsets), and KeeThief.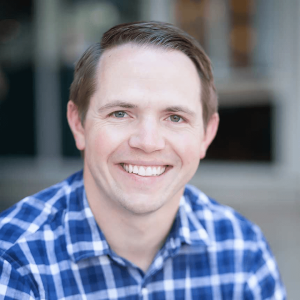 Lee Christensen
Security Researcher
Nile has worked in defensive cyber security roles for over a decade. He has gained a varied perspective, having worked at a security vendor, consulting, and with an in-house infosec team. In recent years Nile has focused on SIEM detection development in large environments, and he leads the Splunk User Group in his local area of the UK.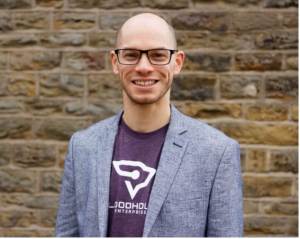 Nile Clarke
Defensive Security Analyst
Ryan Cobb is an operator and red teamer at SpecterOps, who specializes in building offensive security toolsets. Ryan has contributed to several open source security projects, such as Empire and Invoke-Obfuscation, and is the author of PSAmsi, SharpSploit, and Covenant. Ryan has presented at several security conferences, including: DerbyCon, BSides Austin, and BSides DFW. Ryan maintains a blog at cobbr.io where he shares research and development projects.
Ryan Cobb
Staff Software Engineer
Kelly is responsible for running Human Resources, Finance, and backend operations for SpecterOps. She began her career in the cyber security industry when she joined Mandiant (FireEye), where she served as their managed services coordinator and eventually the internal and external and logistical training coordinator. Before joining Specter, Kelly served as the operations coordinator with Veris Group's Adaptive Threat Division, where she was responsible for ensuring oversight, event logistics, management, and billing for $5+ million in services annually.
Kelly Coffman
Chief of Staff
Helena is an integrated marketing communications leader with more than 15 years of experience in content, social media, and digital marketing. Prior to SpecterOps, Helena worked at Trellix as the head of digital content and at FireEye and Mandiant in the communications department leading social and digital media programs.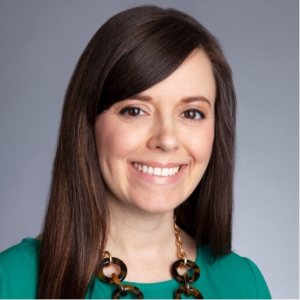 Helena Davis
Head of Marketing
Nathan is a Consultant with SpecterOps and previously worked in Defensive Cyberspace Operations for the Department of Defense, leading the development of a cybersecurity analytics program that incorporated the MITRE ATT&CK Matrix into analytic tools and methodologies aimed at hunting in cyberspace. When he is not spending time with his family, he enjoys outdoor activities and exploring new mediums with art and music.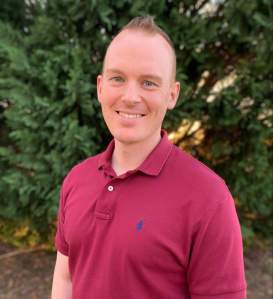 Nathan Davis
Consultant
Kate is a data and security focused professional with a proven track record of helping customers succeed in their technical implementations. With over 15 years of experience supporting organizations of all size, across all industries, she believes that an empathetic and human-centered approach to IT deployment processes can achieve value for all. A lifelong learner dedicated to constant improvement, Kate constantly seeks opportunities to expand and develop personally and professionally.
Kate Dawson
Technical Account Manager
Alexander DeMine is a red team operator at SpecterOps with over 10 years of experience in the field of information technology. Formerly, Alex was the Chief of the NSA Certified Marine Corps' Red Team, where he supervised and provided full-scope operational assessments of Marine Corps and DoD networks. He enjoys learning new tools and techniques to enhance his craft and improve cybersecurity defenses.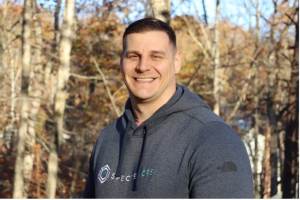 Alexander DeMine
Consultant
Jeff has several years of offensive security experience, with a concentration in leading red team operations and penetration tests. He provides leadership across concurrent offensive security assessments and serves as a technical lead for multiple Fortune 500 commercial companies and U.S. government agency assessments. Jeff holds a master's degree in Information Security Assurance and several information security certifications. He is an active blogger at bluescreenofjeff.com, where he writes about offensive tradecraft development and attack infrastructure.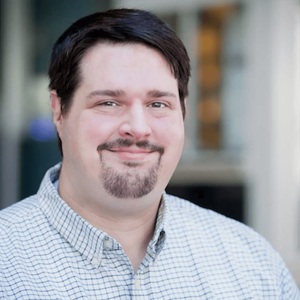 Jeff Dimmock
Director, Training Delivery
Tony is a Staff Infrastructure Engineer at SpecterOps. He has more than 20 years experience in technology including On-Prem, Cloud (AWS, GCP, Azure), Networking, Security, DevOps, and SRE and holds a Bachelor's in Computer Science. Tony loves to solve complex problems with elegant simple solutions that are reliable, repeatable, and scalable. His interests outside of work include, woodworking, Legos, gaming, and spending time with family and friends.
Tony Elliott
Staff Infrastructure Engineer
Steven is an experienced red team operator and former Marine. Over the years Steven has performed engagements against organizations of varying sizes in industries that include financial, healthcare, legal, and government. Steven enjoys learning new tradecraft and developing tools used during red team engagements. In addition to offensive operations Steven also has previous experience performing incident response and digital forensics.
Steven Flores
Service Architect
Jason has extensive technical experience in the field of information security with a specialization in providing technical leadership across adversary-focused engagements while developing adversary operations programs, with extensive experience in leading both large-scale and highly specialized engagements. In addition, he has spent several years building training courses focused on red team operations methodologies. Jason was formerly the primary developer and instructor of the Adaptive Penetration Testing training course, provided at the Black Hat Security Conference.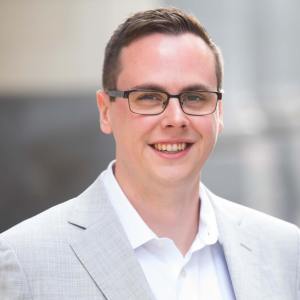 Jason Frank
Chief Operations Officer
Josh is a Staff Infrastructure Engineer at SpecterOps, and is a well-rounded DevOps resource. He has a degree in Software Engineering from the University of Texas at Austin, and his career brought him up through IT Operations at various levels. He is a tinkerer, automator, Linux hobbyist, and kube evangelist, as well as a husband and father of two.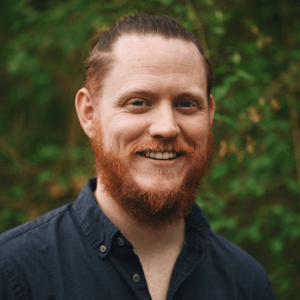 Josh Gantt
Senior Software Engineer
Nick previously served as a cyber officer, predominantly leading the red team operations within defensive cyberspace operations. His duties included planning, preparing, and executing red team actions aligned with techniques leveraged by advanced persistent threats across enterprise networks. Nick has learned to engage with customers and stakeholders in order to conduct operations on the network and communicate to network owners how to best secure their network.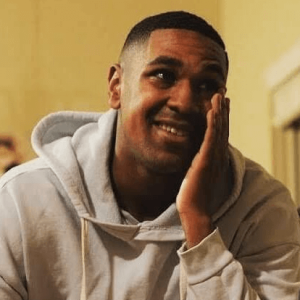 Nicholas Gobern
Defensive Security Analyst
Denise is a seasoned sales leaders with more than 20 years of experience helping enterprises secure their networks. Denise has experience at high-growth early-stage companies including Lacework and ICEBRG, as well as large established companies including Palo Alto Networks. Denise's passion is delivering meaningful cybersecurity solutions to the market that offer measurable ROI and support the critical work of security pros.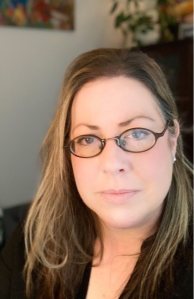 Denise Goforth
Product Revenue Manager
Dirk is a Senior Analyst at SpecterOps. He has over 20 years of IT experience in various different key areas.

Initially a Video Game Developer, his ambitious interest for IT security became passion when he worked for Germany's central criminal police investigation agency BKA and specialized in lawful interception.

His passion is all about understanding computers, constantly learning and adopting knowledge to improve cyber security defense, detection and response.

With experience in public government agencies, he lately helped large private sector enterprises in Germany building and operating Security Operation Center (SOC) from ground up.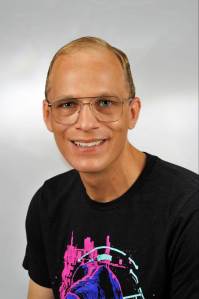 Dirk Groben
Senior Defensive Security Analyst
Matt is an experienced Senior Consultant for SpecterOps, coming from a background of building and leading Red Teams. He is passionate about Windows post-exploitation tradecraft and focuses heavily on creating new capabilities for SpecterOps in that area. Matt is an author of numerous open source tools, including the OffensiveC# repository and DefenderCheck, as well as the co-author of Spotter.
Matt Hand
Service Architect
Max Harley is an operator and red team tool developer at SpecterOps. His passion for cybersecurity and software development has motivated him to release open source tools, mostly focused on safe payload delivery and JA3. Max has given presentations at multiple security conferences including CarolinaCon and BSides Charleston. He is a Clemson University alumni and former president of their cybersecurity club, CU Cyber.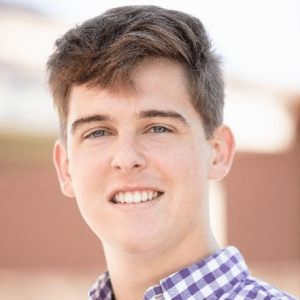 Max Harley
Consultant
Calvin is a red team operator with SpecterOps, and has several years of experience with red team operations and penetration testing. With SpecterOps, Calvin delivers training courses, performs red team engagements, and assists with tool development, specializing in Aggressor Script. He has also spoken on penetration testing and red teaming at several conferences, including BSides Detroit, GrrCON, and A2Y.asm. Before joining SpecterOps, Calvin performed penetration testing and red team engagements for smaller organizations across the United States.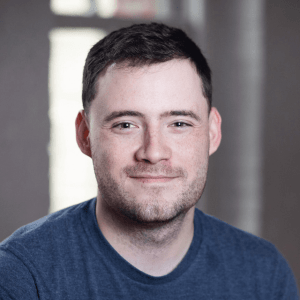 Calvin Hedler
Senior Consultant
Daniel Heinsen is a red team operator, offensive tools developer, and security researcher at SpecterOps. Prior to working at SpecterOps, Daniel spent over 10 years within the U.S. Department of Defense as a software developer and capabilities specialist. Daniel has experience in offensive tool development, Windows internals, and web application exploitation. Since joining SpecterOps, Daniel has directed his research focus to novel initial access vectors and AWS. He maintains several projects at https://github.com/hotnops and posts to his blog at https://medium.com/@hotnops.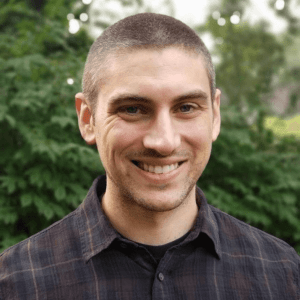 Daniel Heinsen
Service Architect
Stacy is a Project Manager at SpecterOps who has a diverse background in Finance and Project Management. She has attention to detail and is willing to accept any challenge. Prior to coming to SpecterOps, she was a Cyber Security Release Train Engineer for a Missile contract. She has the ability to uncover business problems and capture those as opportunities to provide solutions. Stacy thrives in creating environments of Psychological Safety where transparent conversations can be had to ensure that all voices are being heard.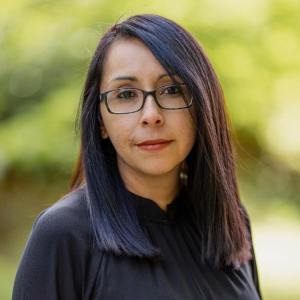 Stacy Hernandez
Project Manager
With a strong foundation as an information security professional, Stephen specialized in leadership roles across both product management and customer success. By starting his career at the bottom and working up, Stephen became comfortable working with technical teams as well as leading strategic discussions with executives. Stephen believes building strong working relationships are critical to success and loves leading diverse teams through big problems to achieve mutual success based on organizational objectives.
Stephen Hinck
Director of Customer Success and Product Management
Alyx is a software engineer with 10 years of experience, primarily in full stack engineering. She started teaching herself web fundamentals in high school and quickly took interest in modern web development. She is passionate about technology and building maintainable, robust systems. During her career, she has picked up several other related interests including DevOps, Linux administration, game development, and random Raspberry Pi projects.
Alyx Holms
Staff Services Software Engineer
Eric is an engineer with a decade of experience in the information security industry. Prior to joining SpecterOps, Eric helped build and maintain production environments for security consulting and product companies. Spanning multiple disciplines, he focuses on resilient and repeatable infrastructure, deployment automation, systems engineering, networking, and software development.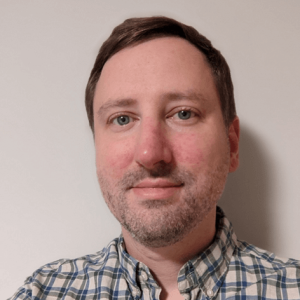 Eric Holzbach
Director – Infrastructure
John is a software engineer with 15 years of experience stretching from low-level Linux implementation work to hyper scale services an industry cloud provider. He has experience in a wide array of technologies with a focus on systems and fleet management as well as distributed databases and storage solutions. He works on personal projects on GitHub at github.com/zinic and maintains them as a hobby.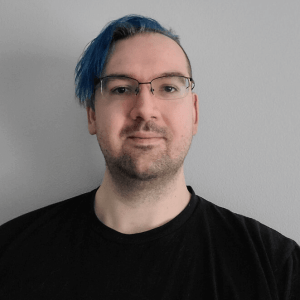 John Hopper
Director – Engineering
Kai joins the SpecterOps as Associate Consultant after graduating from University of Texas at Dallas in May 2022, He is interested in windows internals and building offensive security toolkits. He likes poking around Active Directory and Cloud environments to find intriguing features and misconfigurations. He served as a member of CTF Committee and Officer for Computer Security Group at UTD. He also hosted security workshops/presentations for local community. He keeps some of the interesting writeups at https://kiwids.notion.site/Wonderland-23687c4bbeed4731a7c665ce72f8a3ea.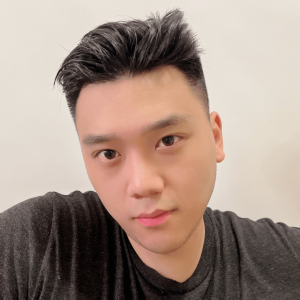 Kai Huang
Associate Consultant
Jonny is a security enthusiast who loves spending time with all things related to Windows Internals, reverse engineering, and data analysis. Jonny applies threat research and low-level knowledge to defensive capabilities, arming defenders with the information and tools needed to cover defensive gaps. Jonny loves to share his actionable findings in blogs and is committed to helping defenders be effective, independent, and efficient.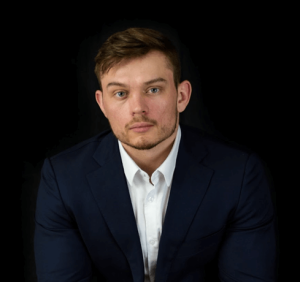 Jonathan Johnson
Senior Consultant
Justin is an experienced Red Team Operator who prides himself with identifying vulnerabilities and delivering tailored cyber effects for customers. With a passion for learning new solutions to creative cyber problems, Justin is driven to expand on skills gained from performing offensive cyber exercises and penetration assessments for federal clients. Looking for collaboration on developing custom initial access tools, windows / linux exploits, and other exploitation techniques. He enjoyed 7 years of naval service onboard two aircraft carriers and achieved a Masters in Cyber Security and Management from UMGC.


Justin Juel
Consultant
Zachery has years of experience with all kinds of contracts in a variety of industries. He has experience with federal, SaaS, and SLED contracting, proposal drafting and submissions, as well as creating and maintaining compliance programs related to the healthcare, tech, aerospace, and defense industries. He is a graduate of Southern Methodist University's Dedman School of Law where he earned his Juris Doctor degree in 2015 and earned his Bachelor of Science degree from Sam Houston State University in 2011.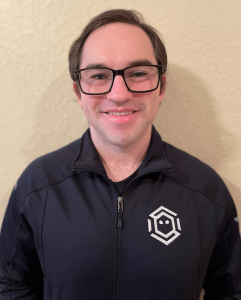 Zachery Kahn
Senior Contracts Manager
Justin is an operations expert who has over a decade of experience in project and program development. After the Air Force, he worked for several consulting firms focused on process and workflow optimization. He enjoys building and leading teams focused on customer delivery at Fortune 500 companies.


Justin Kohler
Vice President – Products
Dillon is a highly versatile software engineer. Prior to joining SpecterOps, Dillon was using blockchain technology to build decentralized apps with a focus on supply chain management and solutions for bridging the gap between Web 2.0 and Web 3.0. Dillon is also a veteran of the U.S. Army, a musician, and a father of five. He has a deep passion for software automation, new programming languages and Kubernetes.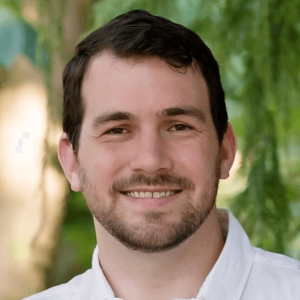 Dillon Lees
Senior Software Engineer
Emily is a Senior Consultant with SpecterOps and has over five years of experience in cybersecurity with expertise in Attack Surface Reduction, Threat Modeling, Cybersecurity Policy, and Adversary Tactics. Emily graduated from the University of Virginia with both a Masters in Public Policy, with a concentration in cybersecurity, and an undergraduate degree in Global Security and Justice. Before joining SpecterOps, Emily worked with multiple large federal agencies helping them prioritize and remediate critical vulnerabilities and proactively defend against potential cyber attacks. Prior to that, she developed agency-wide compliance requirements and wrote the Interim Authority to Test policy in the National Security Systems division at the Department of Homeland Security.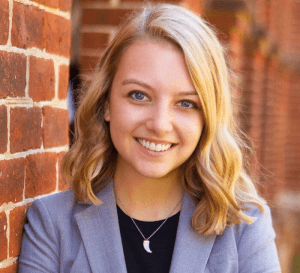 Emily Leidy
Managing Consultant
Reuben grew up using computers from an early age and first learned about programming when he was in grade school. He started with DOS Batch files and Visual Basic, but quickly graduated to making command line utilities in C and x86 Assembly. In college he got a job as a PHP programmer, which led him into a career as a freelance web developer, full stack software engineer, and infrastructure/operations engineer. Reuben is interested in almost anything related to science and technology, but also enjoys reading, photography, and outdoor activities.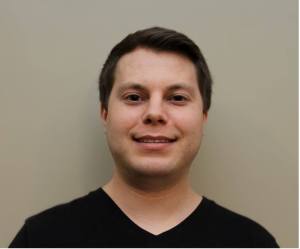 Reuben Lifshay
Staff Services Software Engineer
Rob has over 15 years of system administration and support with deep roots in the information security industry. Previously to SpecterOps, Rob was with ICEBRG, Essential Security Software and Webroot Software. Rob holds multiple industry certificates including CompTIA CySA+. Additionally, Rob has lead multiple acquisitions and build-outs from a technology perspective and specializes in making the nuts and bolts of technology work for the organization.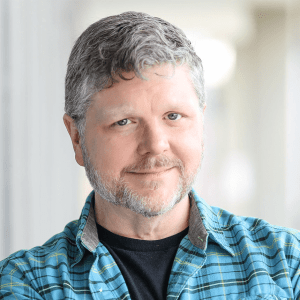 Rob Lint
Manager – IT Operations
Steven is a diligent and team-focused project manager and has developed teams and experience with some of the largest tech companies. Steven works closely with the development teams and stakeholders to ensure efficient and on-time deliverables. Steven has previously worked for State and Federal Governments to ensure compliance and reliability across systems. Steven holds several professional certificates including Certified Scrum Master and multiple ITIL certificates.
Steve Lokie
Technical Project Manager
Diego is an adversary simulation operator, passionate about learning and developing offensive security craft. He has performed red teaming and penetration testing for multiple organizations within several different industries before joining SpecterOps. He is focused on becoming the best possible operator and applying his knowledge to all engagements as well as giving back to the community in the process.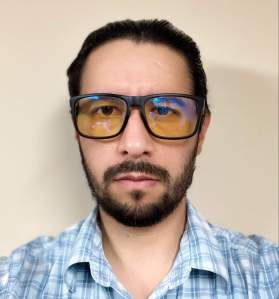 Diego Lomellini
Consultant
Christopher is a red team operator at SpecterOps with several years of experience specializing in offensive security and tool development. He has spoken at various security and development conferences including DerbyCon, SecTor, CodeMash, Converge, and more. Christopher enjoys developing automation and creating new tools, which are released as open source projects on GitHub (https://github.com/chrismaddalena/). He also actively blogs on topics ranging from open source intelligence gathering and tool development to custom hardware projects at https://chrismaddalena.com/.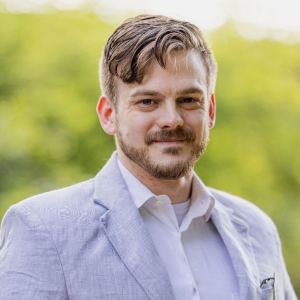 Christopher Maddalena
Director – Internal and Community Projects
Wesley is a software engineer with over 5 years of experience in a wide array of modern web technologies, from working with javascript frameworks like React and Vue to building serverless APIs with AWS. He enjoys tackling complex challenges and takes pride in delivering elegant and intuitive user interfaces that enhance the user experience. In his free time, Wesley enjoys playing music and riding his mountain bike.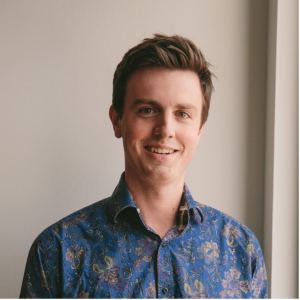 Wesley Maffly-Kipp
Staff UI Software Engineer
Bobby has had a successful career in network operations and cyber security, spanning over a decade. Over the years, Bobby has held various positions in cyber security, including security engineer, IR security consultant, and architect. He has worked for both public and private organizations, including government agencies, financial institutions, and technology companies. The knowledge he has gained in his career allows him to engage with customers facing the same problems and help develop good outcomes as a senior sales engineer for SpecterOps.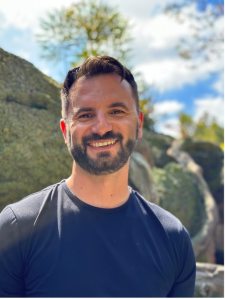 Bobby Mazzotti
Senior Sales Engineer
Evan McBroom is an operationally focused cyber security engineer with a background in offensive computer network operations. Evan has previously worked as an analyst and operator at HORNE Cyber and as a software developer at the Department of Defense directly supporting fast paced operations for all prioritized mission sets. Evan blogs occasionally at https://gist.github.com/EvanMcBroom.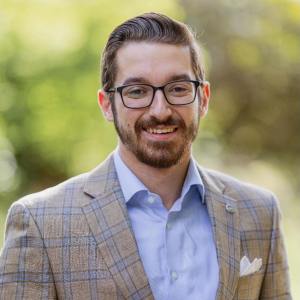 Evan McBroom
Staff Software Engineer
David specializes in building enterprise adversary-focused assessment teams, which have performed thousands of engagements for large private-sector organizations and major government agencies. David has extensive experience in conducting highly specialized, large-scale adversarial operations against a variety of targets. In addition, he has built several training courses focused on red team operations methodologies. In his previous life, David was a senior technical lead for the National Security Agency Red Team, providing mission direction through numerous large-scale operations.
David McGuire
Chief Executive Officer
Matt Merrill is a versatile offensive security consultant with several years performing red team operations and penetration testing assessments. He enjoys learning and solving complex problems. In addition to his offensive experience, he previously performed incident response and digital forensics.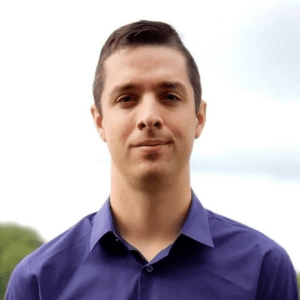 Matt Merrill
Managing Consultant
Duane is an adversary simulation operator at SpecterOps and a veteran of the US Marine Corps with 10+ well-rounded years in IT and information security. His experience spans across private and federal sectors and includes time spent in security operations, engineering, incident response, and penetration testing. Duane enjoys collaborating with clients through both an offensive and defensive lens to improve the detection and response capability of security programs, an activity he has performed at scales ranging from focused, boutique engagements to the extensive enterprise networks of numerous Fortune 500 organizations.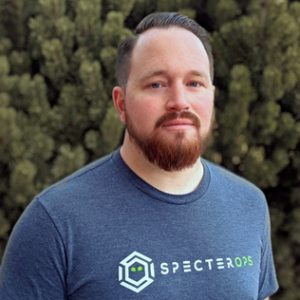 Duane Michael
Managing Consultant
Sarah is a Technical Writer at SpecterOps with 10+ years combined experience across multiple sectors including electronics and aerospace manufacturing; insurance; financial services; cosmeceuticals; and global trade management. Prior to joining SpecterOps, she served as a subject matter expert for Atlassian Confluence, style guide compliance, and more for a major consulting firm (Capgemini). In her spare time, she makes, designs, and offers classes on how to make bath bombs.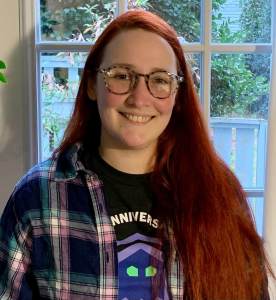 Sarah Miles
Technical Writer
Eli is an experienced software engineer focused on building modern front-end web applications. He leverages the latest generation of frameworks like React and Express to engineer beautiful and intuitive web apps. Before joining SpecterOps, Eli acquired a wide breadth of experience working as an application development consultant for multiple Fortune 500 clients. He is passionate about bringing great ideas to life through software that is easy-to-use and accessible for all.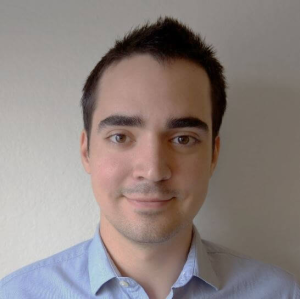 Eli Miller
Engineering Manager
Matt Nelson is an active red teamer and security researcher. He brings a passion for researching and pushing new offensive and defensive techniques into the security industry. He is the primary developer on the PowerSCCM toolkit, a co-developer on the Empire framework, and contributes to many other open source security projects. Matt has spoken at numerous security conferences, and has been recognized by Microsoft for his discovery of new offensive techniques and bypasses. He maintains his blog at http://enigma0x3.net.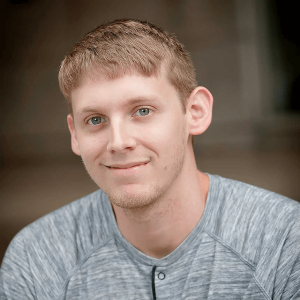 Matt Nelson
Managing Consultant
Hunter is an Associate Consultant focused on red team operations. Prior to joining SpecterOps, he conducted penetration tests for clients across a wide range of industries. Hunter spends his free time studying and researching new topics in the offensive security space, with an interest in undetectable payload development. Hunter also has previous experience in data analytics and as a SOC analyst.
Hunter Orrantia
Consultant
Jonathan is an associate consultant focused on red team engagements, penetration testing, and tradecraft development. He spends his free time learning new skills, developing tools for in-depth learning, and studying offensive techniques. He enjoys staying up to date on the newest exploits and Active Directory misconfigurations. He maintains a tool repo at https://github.com/Queen-City-Cyber.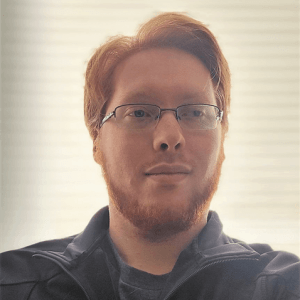 Jonathan Owens
Associate Consultant
Luke is an adversary detection analyst for SpecterOps. He has several years of experience in threat hunting and penetration testing for both enterprises and government agencies. Luke has used many industry tools to accomplish threat hunting missions in networks ranging from 300 to 100,000 endpoints. His hobbies include malware analysis, PowerShell development, web development, and front-end design.
Luke Paine
Managing Consultant
Jonathan Parfait is a Technical Account Manager with over 7 years of experience within the Information Security industry. His career has been focused on defensive operations, endpoint security, and threat hunting. Before joining SpecterOps, he was a Solutions Architect at Cybereason, focusing on MSSP partner enablement and developing product integrations. Jonathan enjoys working with organizations to develop creative solutions to help them achieve their security program goals and objectives.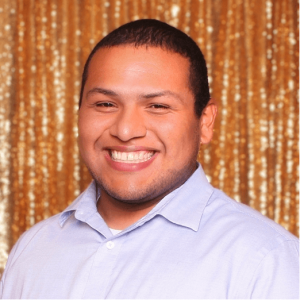 Jonathan Parfait
Technical Account Manager
Brandon is a seasoned project manager with over 7+ years of experience managing cybersecurity and software implementation projects. He has experience in optimizing client experience, rebuilding the trust of at-risk client relationships, a proven track record of scaling project management operations, building high-performing project management teams, and delivering on custom product deployments. Brandon holds several project management certifications including the Project Management Professional (PMP) and Certified Scrum Master (CSM) certificates.
Brandon Pham
Client Project Manager
Nick is an operator and red teamer at Specter Ops. He has experience with providing, as well as leading, pentest and red team service offerings for a large number of fortune 500 companies. Prior to offensive security, Nick gained security and consulting experience while offering compliance-based gap assessments and vulnerability audits. With a career focused on offensive security, his interests and prior research focuses have included initial access techniques, evasive Windows code execution, and the application of alternate C2 and data exfiltration channels.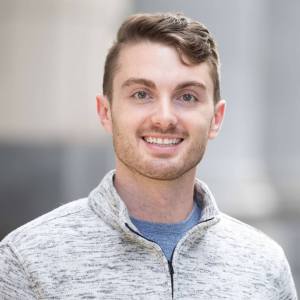 Nick Powers
Senior Consultant
Josh Prager has over 9 years' experience focusing on DoD red team infrastructure, cyber threat emulation and threat hunting. As a former threat hunter for Accenture's Adversary Research and Reconnaissance Team he developed various cyber threat emulation and threat hunting programs within the Federal industry.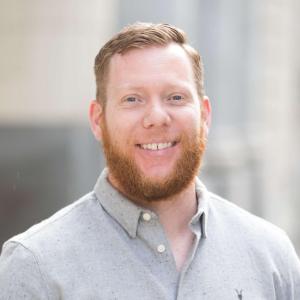 Joshua Prager
Principal Consultant
Antonio worked in an incident response team for two years protecting large US- and EU-based clients from the private sector. His main responsibilities consisted of responding to and remediating high and critical security incidents using a wide spectrum of security tools and improving the client's security posture with recommendations to mitigate vulnerabilities discovered in their environments. Antonio then worked for one year in a cybersecurity engineer, DevSecOps type of role integrating security solutions like NDR, EDR and SOAR for clients from a wide variety of industries.
Antonio Radulescu
Defensive Security Analyst
Ulises is a software engineer with experience creating user interfaces for web based applications. He is able to seamlessly introduce new technologies and functionality to improve the user experience. His background in chemistry and math enables him to approach problems methodically and with an eye for detail. Ulises has a passion for learning which allows him to be dynamic and adaptable for providing impactful solutions.
Ulises Rangel
Staff Software Engineer
John is a RevOps Analyst at SpecterOps. Over the years John has gained experience within the Fintech space, assisting companies put their best foot forward. He is passionate about the cybersecurity space and loves learning more every day. He has a deep passion for "diving into the numbers" and brings an analytical perspective to SpecterOps. When he is not spending time with his family, he loves to build keyboards and take his dog Blu for long walks.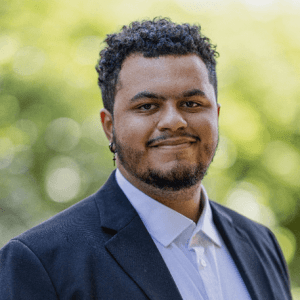 John Rivera
Revenue Operations Analyst
Andy's background is in red teaming, where he performed numerous red team operations and penetration tests against banks, credit unions, health-care providers, defense companies, and other Fortune 500 companies across the world. He has presented at BlackHat USA, DEF CON, BSides Las Vegas, DerbyCon, ekoparty, and actively researches Active Directory and Azure security. And is a co-creator of BloodHound, and the Product Architect of BloodHound Enterprise.
Andy Robbins
Principal Product Architect
Jaffrey joined SpecterOps with a wide-ranging IT Service Management background, and 12 years of experience utilizing the ITIL framework to deliver scalable IT services and support in secure, enterprise environments. His career consists of years of experience in both the legal and medical device industries with global organizations. Most recently, Jaffrey worked with a fintech start-up and established enterprise IT service offerings for the organization from the ground up. Leveraging industry standards and best practices, Jaffrey is a System Administrator turned IT Manager leading technical teams to maximum operational efficiency.
Jaffrey Romain
IT Compliance Manager
Derek Rushing is a developer at heart with experience in multiple coding languages. His over 15 years experience in information technology and security began with an early focus on forensics and later shifted to penetration testing and red teaming. Derek leverages this experience to design and build tools specifically for the information security community.
Derek Rushing
Senior Software Engineer
Ahmed brings over 20 years of experience in the fields of Information Technology and System Administration to SpecterOps. He has supported software companies and major corporations for the past 15 years as a subject matter expert in multiple platforms and technologies. He enjoys learning about automation, virtualization, and all sorts of new technologies. In his free time, he enjoys reading and listening to music.
Ahmed Samir
Systems Administrator
Will is an experienced operator and researcher in the field of information security with a focus on red teaming, Active Directory, and offensive development. He has spoken at a number of security conferences including ShmooCon, DerbyCon, Troopers, DEF CON, BlueHat Israel, and more. He co-founded the Veil-Framework, developed PowerUp/PowerView, is an active PowerSploit developer, co-founded the BloodHound analysis platform, and co-founded Empire/EmPyre. Will is a Microsoft PowerShell MVP, a veteran Black Hat trainer, and actively blogs at http://blog.harmj0y.net.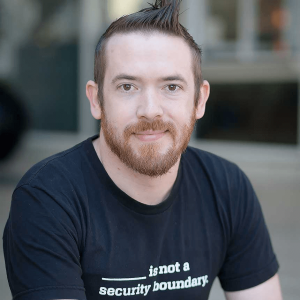 Will Schroeder
Security Researcher
Brandon Scullion is a Senior Analyst at SpecterOps. He has several years of experience operating in various Security roles at a Fortune 500 company. There, he worked with both internal and external teams to accomplish complex goals. Brandon has contributed to building a Security Operations Center as Senior Threat Analyst utilizing the MITRE ATT&CK Framework, attack automation, and adversary simulation techniques to hunt for threats in the environment. When he is not spending time with his wife and family, he loves to learn, automate tasks with PowerShell, and develop tools in his home lab.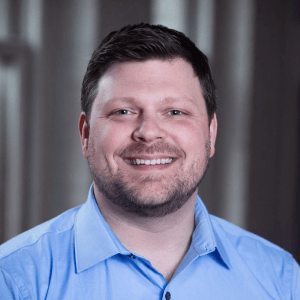 Brandon Scullion
Manager of Training Solutions
Elad has over a decade of experience across the different domains of information security and spent most of his career focusing on security research and delivering offensive security services. Previously, Elad served in the Israeli intelligence and worked in the private sector in Israel and Australia. Elad specializes in identifying security flaws in complex systems and weaponizing intended functionality for offensive capabilities, particularly in Windows and Active Directory environments. Elad occasionally blogs at https://eladshamir.com.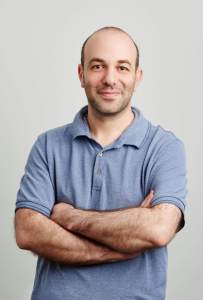 Elad Shamir
Service Architect
Brandon began his career at IBM where he developed cloud based services for a transformation in their Quote-to-Cash processes. He applied his experience engineering these applications at scale to his next role at Trove– a startup focused on improving the environmental impact of the fashion industry. He is an avid reader who loves to daydream about history and philosophy. He also enjoys running, yoga, and meditation.
Brandon Shearin
Software Engineer
Nico is an Associate Consultant on the Defensive Capability team. He graduated from the US Naval Academy (Beat Army) with a degree in Cyber Operations. Prior to joining SpecterOps Nico served as a Surface Warfare Officer and as an Information Professional Officer during his naval career. Nico loves finding new programming languages to play with and in his free time can be found working on two of his other passions: music and movies.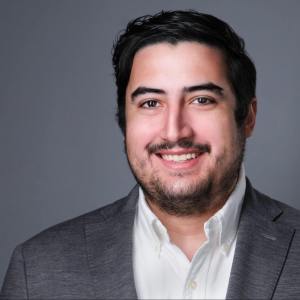 Nico Shyne
Associate Consultant
Alex is a defensive capability consultant at SpecterOps with a strong background in both cybersecurity and software development. Prior to joining SpecterOps, he worked as a detection developer, where he constructed alerts in a large number of environments belonging to Fortune-500 companies. He also has had experience conducting initial triage and investigations as a SOC analyst in similarly sized environments.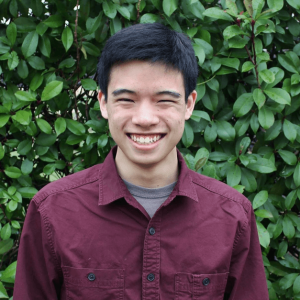 Alex Sou
Associate Consultant
Cody Thomas is a red team operator and developer focusing on macOS and *nix devices. He created the initial Mac and Linux ATT&CK matrices while he was working on the Adversary Emulation team at MITRE. Cody has spoken at a few conferences and works on his open source framework for Red Teaming called Mythic. He maintains his blog at its-a-feature.github.io.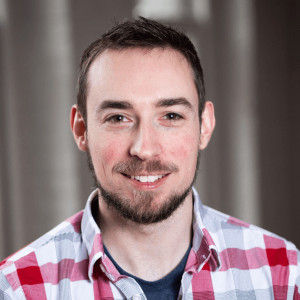 Cody Thomas
Senior Software Engineer
Chris is an adversary simulation operator at SpecterOps with over ten years of experience in information security, serving numerous Fortune 500 clients in the retail, consumer products, financial, and telecom industries. He has extensive experience leading network, web application, and wireless penetration tests, social engineering engagements, and technical security assessments to provide actionable recommendations that align with each client's security strategy and risk tolerance. Chris enjoys researching and applying new tradecraft to overcome technical challenges and writing tools to automate tasks and improve efficiency.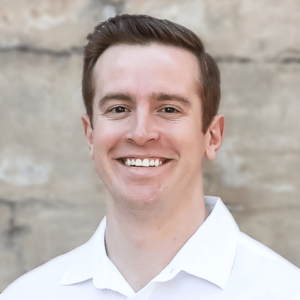 Chris Thompson
Principal Consultant
Linda oversees and manages the financial and accounting activities at SpecterOps. She has over ten years of finance, accounting, and administrative experience gained from working in diverse industries. Prior to SpecterOps, Linda worked at Loyola Marymount University in the Post Award Administration and Accounting office and at Mandiant (and later, FireEye) in the Finance Department supporting the Professional Services team.
Linda Tran
Head of Finance
Bonnie is responsible for assisting Human Resources, and backend operations for SpecterOps. She began her career in the cyber security industry when she joined SpecterOps in 2019. She comes to the SpecterOps team with over 20 years administrative experience. Her most recent role prior to joining SpecterOps was as a Sr. Administrative Coordinator for Inova Health System's Cancer Genetics department, where she supported five Genetic Counselors, and trained newly hired administrative staff and interns. Bonnie oversaw the day to day operations while providing exceptional customer service and ensured that the department ran efficiently.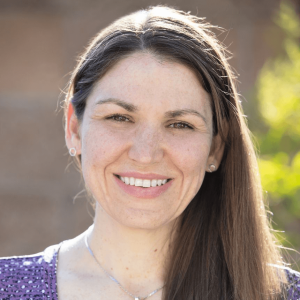 Bonnie Tudor
Senior Operations Administrator
Interested in Windows internals, developing and evading antivirus engines, and machine learning. Enjoys staying current with underground forums and the evolving threat landscape. Open source contributions can be found on github.com/jackullrich. Maintains a blog at winternl.com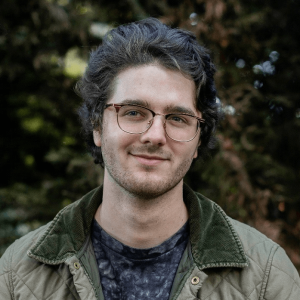 Jack Ullrich
Consultant
Sara is a Marketing Manager who has experience marketing events, products, and services. Her career began in cyber security in 2012 when she joined Mandiant (FireEye) as an Executive Assistant, but recently she has spent the last five years in the advertising industry producing events and managing client relations at the Interactive Advertising Bureau. At SpecterOps, she is responsible for managing our marketing efforts and executing our digital and hybrid programs.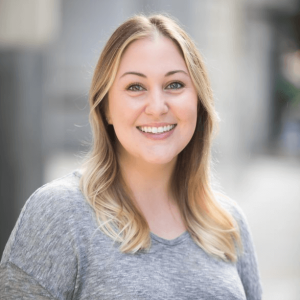 Sara Valdez
Marketing Manager
Russel is a well-rounded information security consultant and offensive security practitioner. He has over 15 years of IT experience with 7 years as an offensive security consultant performing tasks such as penetration testing, web application assessments, social engineering, and wireless assessments. He has spoken at several security conferences to include Knoxville TN chapters of OWASP and BSides along with BlackHat Arsenal. Tools and open source projects developed by Russel can be found on his GitHub page at https://github.com/Ne0nd0g or on his blog at https://medium.com/@Ne0nd0g. Additionally, he enjoys knowledge sharing and teaching and has presented at several colleges and high schools.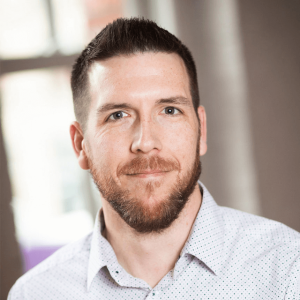 Russel Van Tuyl
Director – Service Delivery
Rohan is an operator and developer for SpecterOps with extensive experience performing penetration tests and red team engagements. He has spoken at numerous security conferences including DEF CON, Black Hat, SANS Hackfest, and more. He also conducts research and releases tactics for leveraging security weaknesses in Windows based platforms. Rohan is the co-author of the BloodHound analysis platform and has contributed to other open source projects such as Empire and EyeWitness.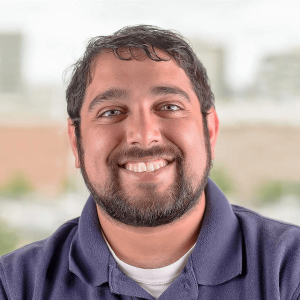 Rohan Vazarkar
Senior Software Developer
Steffany is a Technical Recruiter at SpecterOps with over 10 years of experience supporting organizations in the petroleum and IT space. As a Recruiter, she partners with hiring managers to help define their hiring strategy, build the candidate pipeline, and grow their technical teams. Prior to joining SpecterOps, Steffany was part of the Amazon Web Services Mobile team where she became a subject matter expert in attracting and retaining Software Development Engineers. Steffany has a passion for people, building relationships and creating a candidate experience that will enhance lives and organizations, one hire at a time.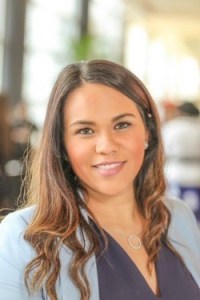 Steffany Velasquez
Technical Recruiter
Hope is a consultant at SpecterOps with experience in conducting and leading red team operations. Prior to joining SpecterOps, she conducted research, led red team process improvement efforts, trained new operators, and managed the operations floor for a DoD Red Team. Hope holds four degrees from the University of Alabama in Huntsville including a master's in cyber security and was a recipient of the National Science Foundation Cyber Corps scholarship.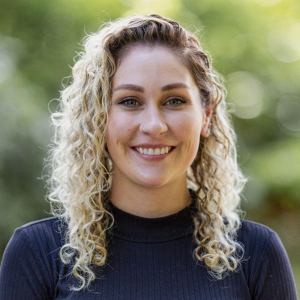 Hope Walker
Senior Consultant
Garrett is a Senior Consultant at SpecterOps with over 10 years of experience in information technology and security, where he focused on security operations, building security infrastructure, and detection engineering. Garrett has developed and delivered workshops on logging and alerting at BSides San Antonio and BSides Pittsburg. He enjoys researching, automation, and building tools to help advance the defensive capabilities of a security program.
Garrett White
Senior Consultant
Robby is an experienced threat hunter and penetration tester. Over the course of Robby's career, he has developed and supervised penetration testing, physical security, and breach assessments for several private-sector and government clients. Previously Robby worked for the U.S. Air Force Information Aggressors, providing full-scope network and physical red team operational assessments and further worked integrating information security operations with traditional military operations for the U.S. Air Force's RED FLAG exercise.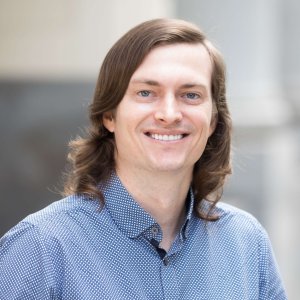 Robby Winchester
Vice President – Services
Mike has over 15 years of technical experience in the field of information security and technology specializing in advanced penetration testing, secure enterprise and infrastructure architecture, and engineering. He has supported major U.S. government agencies and Fortune 500 commercial clients as a subject matter expert in technically complex cloud and on-premise environments as well as led large-scale security assessments. Mike is an experienced developer in multiple static and dynamic languages and contributes to several open-source community projects.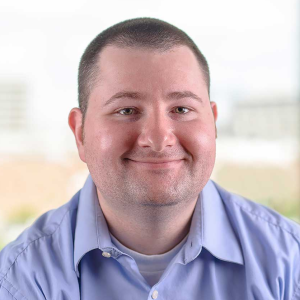 Michael Wright
Chief Information Officer
Craig Wright is an Associate Consultant working on the Adversary Simulation team at SpecterOps. He has experience performing penetration tests for numerous Fortune 500 companies. Craig has a strong background in web application, cloud, and network security assessments. He is interested in tool development and antivirus evasion. He regularly participates in capture the flag competitions. He loves Linux, nature, and eating everywhere that serves food. OSCP Certified.

Craig Wright
Consultant