BLACK HAT USA 2023 |
AUG 5-10 @ BOOTH #2334
Join SpecterOps in Las Vegas

to Learn How to Stay Ahead of Targeted Attacks
Schedule a demo at the SpecterOps booth
SEE SPECTEROPS AT BLACK HAT USA 2023
Join Us in Las Vegas at Booth #2334
SpecterOps is proud to be a Platinum sponsor at Black Hat USA 2023 in Las Vegas, NV. Visit us at our booth #2334 to meet with our experts and receive a demo of BloodHound Enterprise.

For enterprise security leaders who want the best solution to protect their organization, BloodHound Enterprise Attack Path Management identifies and eliminates millions of Identity Attack Paths. By continuously identifying strategic Attack Path choke points and providing practical, precise, and safe remediation guidance, BloodHound Enterprise empowers security teams to remove identity privilege escalation risks efficiently and effectively.
booth presentation schedule
We are pleased to offer in-booth presentations on our freeware tools, services, and solutions.
explore our presentation schedule
Wednesday, Aug 9, 2023
SharpSCCM
Chris Thompson
Diego Lomellini
BloodHound Enterprise
Justin Kohler
Stephen Hinck
Red Team Methodology & LootSuite
Thursday, Aug 10, 2023
Building Our Nemesis: Fighting Data with Data
Will Schroeder
Max Harley
Lee Christensen
BloodHound Update
Rohan Vazarkar
Andy Robbins
JOIN OUR FIELD EVENT
Rollin' and Bowlin':
A SpecterOps Bowling Party
tue, aug 8 | 6:30 – 10:30pm PDT
Brooklyn Bowl
3545 South Las Vegas Boulevard
Las Vegas, NV 89109
SpecterOps is hosting a special Bowling Party at Brooklyn Bowl in Las Vegas and YOU are invited. Whether you are attending Black Hat, DEF CON, or both, we hope you'll be able to join us for drinks, food, great conversation, and of course, bowling!

Registrations will be checked at the door, so please make sure you RSVP.

Due to venue size, admittance is not guaranteed if we exceed headcount. Please register and show up on time.
LEARN NEW SKILLS
Upgrade your skills by taking one of our six different courses.
SpecterOps believes the human component to any security program is critical. Training is an essential part of building fundamental knowledge and perfecting the skills necessary to protect the enterprise; as most experts already know, buying tools and technical capabilities is not enough. The people behind those toolsets are what separates an average team from a high-performance force within your organization.
arsenal
Showcasing our latest freeware tools
BloodHound:
Wed, Aug 9 | 1:00pm-2:30pm
Nemesis:
Wed, Aug 9 | 2:30pm-4:00pm
SharpSCCM 2.0:
Thursday, Aug 10 | 11:30am-1:00pm
BloodHound:
Wed, Aug 9 | 1:00pm-2:30pm
Come to our Arsenal presentation to see how to set up and use the latest version of BloodHound.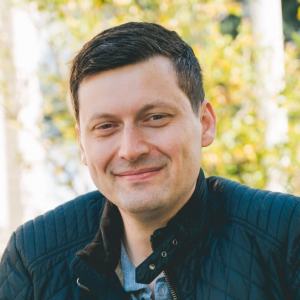 SPEAKER
Andy Robbins
Principal Product Architect
Andy's background is in red teaming, where he performed numerous red team operations and penetration tests against banks, credit unions, health-care providers, defense companies, and other Fortune 500 companies across the world. He has presented at BlackHat USA, DEF CON, BSides Las Vegas, DerbyCon, ekoparty, and actively researches Active Directory and Azure security. And is a co-creator of BloodHound, and the Product Architect of BloodHound Enterprise.
SPEAKER
Rohan Vazarkar
Senior Software Developer
Rohan is an operator and developer for SpecterOps with extensive experience performing penetration tests and red team engagements. He has spoken at numerous security conferences including DEF CON, Black Hat, SANS Hackfest, and more. He also conducts research and releases tactics for leveraging security weaknesses in Windows based platforms. Rohan is the co-author of the BloodHound analysis platform and has contributed to other open source projects such as Empire and EyeWitness.
get started today
Defend Against Advanced Attacks